Long ruler/heavy Load AS/RS
Home Product Introduction Long ruler/heavy Load AS/RS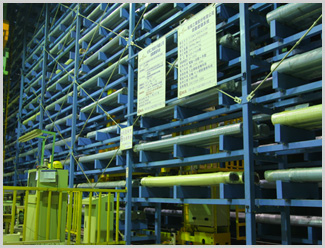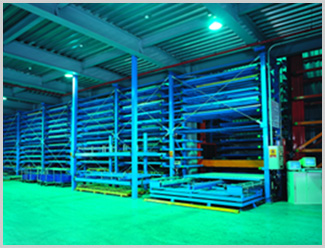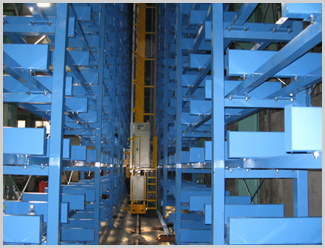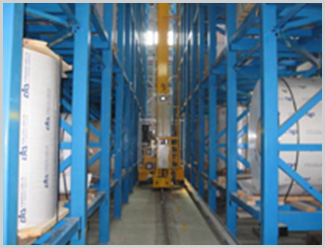 The Long ruler/heavy Load AS/RS, is suitable for the long thing (for example materials and so on steel plate, dowel, fitting), the heavy material (for example wire rod, steel volume, aluminum volume), size of demand the basis customer material, the design warehousing high density storage space, we may provide 7000kg(15,400lb)- most greatly the load, as well as highly to 24 meter (78.6ft) warehousing steel frame design.
The Long ruler/heavy Load AS/RS construction is Freestanding warehouse , makes the best design workshop of disposition according to the customer.
The Long ruler/heavy Load AS/RS - standardized system design for Single-Deep deposit type (Single-Deep).
The system composition unit contains
Storage and Retrieval Vehicle SRV
Warehousing steel frame
The conveyor – store-in/store-out/ inventory.. the workstation composition.
Control power distribution and control system
AS/RS computer system - stock management system/monitoring management system/computer hardware composition
System merit
The indoor loading and unloading automation, the indoor separation, tallies the work.
May put in a pallet installs the different material, on steel frame's stack board may leave the warehousing willfully.
The material places the management automation.
Is auxiliary with the computer system goes into storage the work.
The statistics, the consultation computerization, plan with the computer system auxiliary platoon vehicle.
The warehousing high stratification saves the space, reduces the warehousing construction expense.
Suitable Industry
Automobile spare parts manufacturing industry
Steel industry
Mold manufacturing industry
Aluminum/steel products two processing industries